12/12/12
Some fans enjoy shipping. I enjoy tracing genetics.
Let's put this in GX's big ol' bag of "I'm not the only one who considered this, right?"
This is another of my artsesess, as Jet's in the process of putting together what I currently see as the scariest moment in the comic's short history: our first six-panel strip, and the first strip to feature people. Human people. Now, wait, hold up. It's not what you think. I want to save my reasoning for next week's post, but let's just say I have reasoning and leave it at that.
Also, hey! If you happened to miss it, we've got a new podcast up! Episode 1 of the Horse Power Comicast is a little belated to release, but features discussion of our first two officially released comics, as well as a fun music track by The Great Luke Ski. Be sure to download the episode here!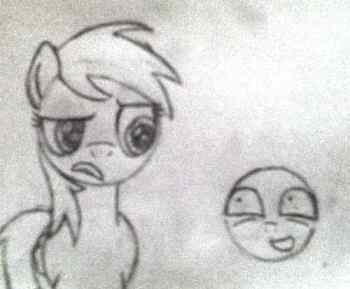 Rainbow is dubious of the nervous, hovering orange.
Until our paths cross again,
GX